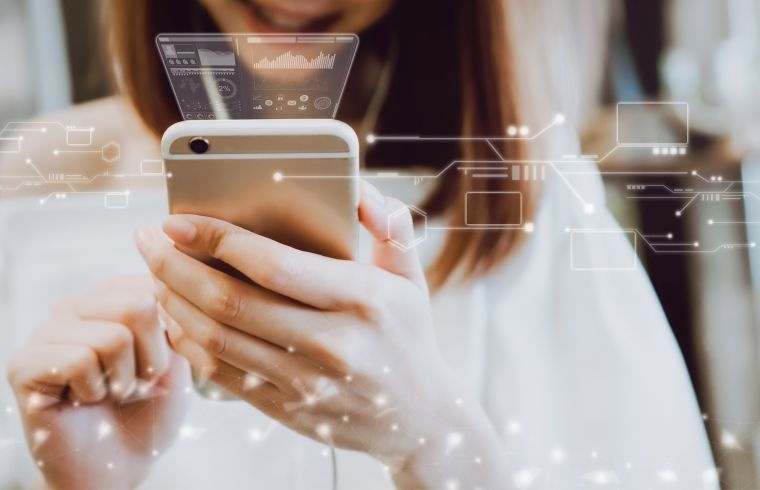 The growth pace of the global Smart Grid as a Service (SGaaS) market is increasing as more and more utilities are turning to service-based delivery of smart grid operations. Multiple challenges, such as regulatory pressures, rising consumer expectations, and increasing complexity of the smart grid infrastructure to name a few, drive distribution system operators to embrace Managed Services as an opportunity to optimize their physical assets and business processes.

The Managed Services delivery model helps utilities reduce technology risks, minimize costs and make their business processes more flexible as they outsource their Advanced Metering Infrastructure (AMI) operations and related consulting services to specialist suppliers, or Managed Services Providers (MSP). Therefore, energy companies are looking for experienced service partners that can help them address business challenges with proven solutions and enjoy all the benefits of a smart grid system without assuming the full financial, technical or operational risks of the investment; allowing the utility to focus on their core business activities.
Adoption of this model is also heavily driven by competition. Utilities are under pressure not only to ensure reliable delivery of their daily grid operations but to develop new end-user services and accelerate their time-to-market. Thus, by entrusting parts or full operation of their system infrastructure to a specialized MSP, utilities can do more with less and provide an efficient service while keeping costs down and developing new revenue streams.
AMI as a Service benefits
Utilities have the possibility to embed several different SGaaS options, including Cloud Managed Services, such as Software as a Service (SaaS) and Infrastructure as a Service (IaaS), and smart grid operations delivered as a service covering AMI system deployment, optimization and maintenance. Furthermore, consulting services comprise audit services, business process services and enterprise architecture services. Fully Managed Services cover the full spectrum of necessary devices, communication networks, software and meter data management applications, plus any additional grid operations services that a utility might require. Whatever the utility's needs are, Landis+Gyr can offer an optimal portfolio of services, including Operational Support Services, SaaS, IaaS and Metering as a Service.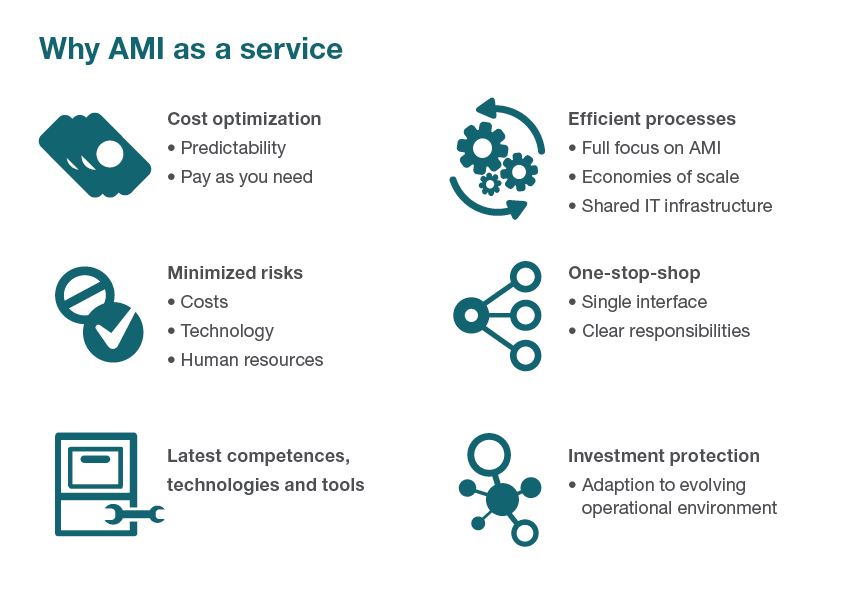 What makes these services particularly attractive to utilities is flexibility in respect of capacity management, and predictability of costs over a given reporting period. In case of cloud managed services, utility companies always have the capacity they need, and can scale it up and down as customer requirements change. This increases utilities' agility to react to new challenges and provides additional cost optimization opportunities.

Clear responsibilities are another key benefit of a Managed Services model. A single, specialized AMI service provider can offer utilities a secure and compliant "one-stop-shop" solution that would include better integration of services, superior cloud and IT infrastructure, and optimal utilization of resources. Customers get to focus on their core business activities while the technical and operational risks are assumed by the third-party experts.
Furthermore, when purchasing AMI as a Service, distribution system operators can rest assured that they are getting the best-quality tools, technology and processes to help them build a reliable, best performing smart metering infrastructure. Mainly, because experienced AMI professionals have a focused expertise in advanced metering and grid management and a solid track record of service provisioning. They understand what it takes to keep energy distribution running smoothly in a digitized world and therefore, continuously invest in state-of-the-art systems to maintain their offering current and efficient.
Indeed, switching to a Managed Services model is a big shift for utility companies that are more accustomed to buying individual solution components and managing all their processes in-house. However, with the ever-increasing complexity of the technological environment and rapidly changing market landscape, outsourcing hardware, software or services competencies to a professional MSP can bring major gains. Purchasing managed services from a trusted partner rather than investing in physical assets and skills enables organizations to better tackle risk, cash flow and growth.