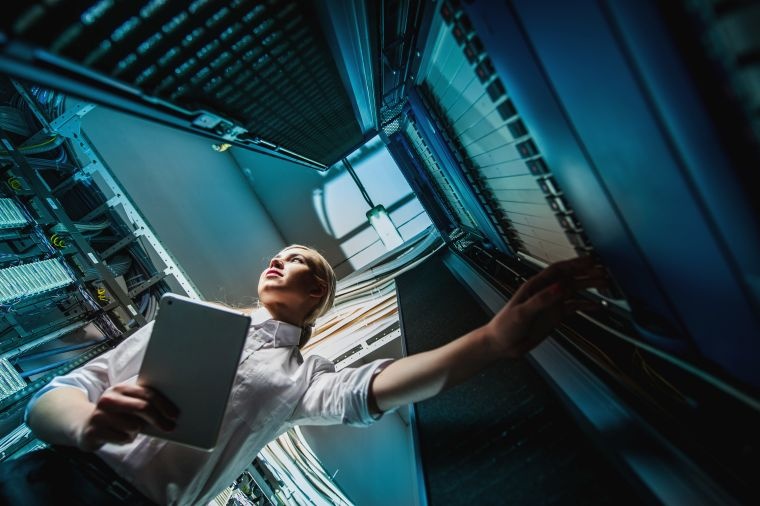 The Software as a Service (SaaS) model continues to gain traction among energy companies as they look for ways to adapt to increasingly complex and costly integrated application environments with shorter implementation cycles.
SaaS is a software distribution model in which the cloud-based software applications are delivered to customers by a third-party service provider via the internet, typically for a monthly service fee rather than a one-off purchase price. Generic examples of SaaS include trading software, metering software, customer information and billing systems, or any traditional office software.
SaaS customer benefits
The SaaS model delivers significant financial benefits to the buyers as they no longer need to invest in servers, hardware, software licenses, databases, or the competences required to maintain the software in question. An annual or monthly SaaS subscription fee covers the software license, maintenance and support. Associated costs include expenses for the respective IT environment.

Also known as the on-demand software service model, a cloud-based SaaS solution allows utility customers to scale the requirements up and down according to their business needs. And as it is maintained and administered by the expert service providers, customers can rest assured that issues of software availability, security and performance are managed with top-class competence. Thus, utilities can focus on business process optimization, while the SaaS provider takes care of daily system maintenance and risks associated with technology updates, systems integration and deployment.

The clear responsibilities of a SaaS solution ensure that organizations remain current and enjoy faster software solution delivery than typically possible without specialized external support. SaaS vendors effectively augment their customer's capabilities with their experience and expertise in the relevant software. The fact that internal IT staffers do not need to perform new tasks or acquire new skills related to management of on-site software also reduces barriers to change.

Data security and privacy are of primary concern to utility companies and must comply with ISO 27000 security certificate requirements. Most SaaS vendors undergo regular stringent security audits that validate data center security levels, and can therefore provide the required security guarantee. Moreover, third-party software providers can afford to invest in the state-of-the-art security systems ordinarily beyond the scope of small to medium-sized utility companies.

Where SaaS is core to an organization's competencies it might choose to supplement it with Managed Services that include daily operating of the system, maintenance scheduling and planning, identifying field related activities and communicating and coordinating activities with the field team.
Securing high system performance
For years, Landis+Gyr has been providing SaaS as a Managed Service to utility companies looking to outsource parts of their Advanced Metering Infrastructure (AMI) operations. The Landis+Gyr SaaS offering includes head-end software, secure IT environment and processes managed from its own Metering Service Operations Center based in Finland. The SaaS delivery model covers local support with combined efficient central operating services either from the cloud environment or a locally hosted IT platform.

Currently, Landis+Gyr is in the process of rolling out a comprehensive AMI solution for a Danish utility SK Forsyning. The total AMI solution delivery is complemented with hosting services. Within the service framework Landis+Gyr is responsible for the IT and system environment, including operations and maintenance, for the next 12 years.

"We see a great benefit of having Landis+Gyr as a service partner to manage the IT environment operation and maintenance, as well as system updates and backups. It requires specific expertise and focus to maintain high system performance and security at all times. Additionally, with a reliable service provider, we are able to focus our own resources on other topics," says Henrik Birch, CEO SK Forsyning.

The Landis+Gyr SaaS delivery team consists of highly skilled domain experts with extensive experience of managing software environments for utility customers. Software services can also include an onsite application support team with program management and dedicated technical support to proactively monitor systems, hardware performance, and communication backhauls.

Landis+Gyr's proven SaaS capabilities are building on its long-term experience of providing comprehensive AMI and smart grid services to utilities of various size and complexity. So, when choosing the right SaaS supplier, a utility should not just look for the functional fit between a SaaS provider's services and business requirements, one also needs to consider the type of security and data recovery plan that is in place, as well as the competencies and capabilities needed to maintain the software.
Read more about it