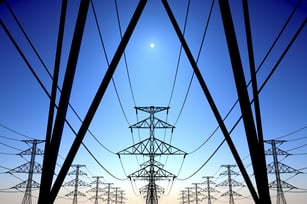 Landis+Gyr extends its portfolio to include a smart metering solution that runs on G3 PLC technology.
Landis+Gyr started technology field tests with G3 PLC at the beginning of 2015 in Norway and Switzerland. Today, results show that the technology is ready for rollout.
In Switzerland, AEK, a medium-sized energy supplier located in Solothurn is implementing plans for smart grid development with the support of Landis+Gyr. AEK has been running smart metering at some of its transformer stations using PLAN PLC technology; it also provided Landis+Gyr with a secondary, representative transformer station for G3 PLC testing, which serves both industrial and residential sectors. "Following installation of 70 smart meters that run on G3 PLC, AEK has been able to assess the field reliability of the technology. First results show that it is reliable and fast. It may be an option to help AEK meet its future needs," says René Schärer, Head of Metering and Measurement at AEK.
Landis+Gyr also conducted field tests in three-wire electricity distribution networks in Norway at the utility Midtnett Buskerud.
The in-depth testing in a real network environment provides a comprehensive understanding of the impact the new technology has, and of its behavior in the network as a whole. G3 PLC allows hosting robust and high-performing energy management solutions that are cost and resource effective.
Landis+Gyr took the decision to invest in G3 Power Line Communication (PLC) in recognition of the fact that it can provide high-speed, highly-reliable and long-range communication over existing powerline infrastructure, helping to reduce infrastructure costs. Significantly, G3 PLC technology comprises the latest internet protocol, Internet Protocol version 6 (IPv6), meaning it has been designed to meet present and future advanced networking and application layer needs. The IPv6 layer in G3 PLC technology can contribute to the development of the Internet of Things, thereby supporting development of the smart grid and the smart home.