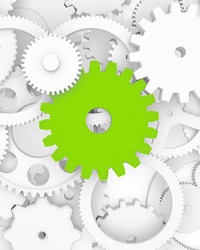 According to Berg Insight, the rate of smart meter penetration in Europe reached 22% at the end of 2013 and is expected to increase to 60% by the end of 2019, resulting in 170.1 million installed units. Now that utilities are looking to replace their entire meter parks with intelligent devices, open international standards and interoperability are becoming more important.
Acting in accordance with the EC Mandates M441 and M490, the official European Standardization Organizations CEN, CENELEC and ETSI have produced a series of open international standards that support the development of interoperable smart metering solutions. Industry associations like IDIS (Interoperable Device Interface Specifications) deliver detailed companion specifications based on these standards and the conformance testing environment for manufacturers willing to serve their utility customers with future-proof interoperable smart metering devices.
As a founding member of IDIS, Landis+Gyr contributes to availability of open standards as a foundation of a robust smart metering market, for example, by enhancing its end-to-end smart grid solution Gridstream® with leading edge interoperable smart metering components. One of the recent additions to the Gridstream portfolio is the new series of IDIS-compliant smart meters E450 S3, which combines advanced capabilities and unique functionalities with interoperability and security that exceeds the industry´s standards.
Building on the capabilities of previous generations, E450 S3 integrates powerful e-metering, multi-energy data collection and state-of-the-art power line communication (PLC). Designed for high volume deployment across Europe, the smart meter conforms to international interoperability standards and, like its predecessor, is designed to integrate seamlessly into an existing system environment.
As the core component of Gridstream, the IDIS-compliant E450 S3 has security at the heart of its production, deployment and day-to-day operation, including a secure data flow on the latest PLC communication technology. The E450 S3 is flanked by the modular E350 S3 meter, which ensures 100% coverage while providing wireless communication such as GPRS or UMTS. As with all certified IDIS meters, both are among the first interoperable PLC products which support access protection, data integrity and the protection of personal data according to the key IEC 62056 standards. Together with Landis+Gyr's Gridstream system, the E450 S3 and E350 metering devices enable utilities to efficiently establish and maintain secure, future-proof interoperable end-to-end solutions based on open standards.
Whilst ensuring freedom of choice and securing investments in large-scale projects, open standards also pose major challenges to manufacturers, solution providers and utilities. IDIS was founded to tackle these challenges by ensuring tested and validated interoperability through certification, while maintaining the definition of the standards and the companion specifications, thus providing sustained investment protections for the utilities.
Find out more about IDIS approach to interoperability from Landis+Gyr's new white paper.