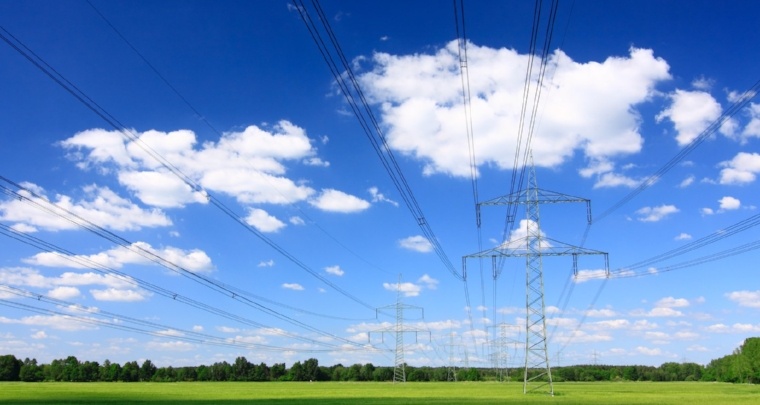 For over a decade, Vallebygdens Energi in Sweden has operated smart metering. Now, when transferring to second generation AMI technology, the utility chose Landis+Gyr as its partner with the aim of improving operational efficiency using their advanced offering and Software as a Service solution.
Vallebygdens Energi is a utility in Southern Sweden, responsible for maintaining and rebuilding the electricity and fiber network for about 2,600 customers. Swedish utilities introduced smart metering as the forerunners in Europe, and Vallebygden deployed its first smart metering solution as far back as in 2004–2005. With the current metering infrastructure coming to the end of its life, it was time for Vallebygden to evaluate the optimal technology and operation model for its current and future smart metering needs.
Vallebygdens Energi decided to partner with Landis+Gyr for its second generation smart metering project. The project started in early 2018 with a pilot phase and it will end in Autumn 2018. Landis+Gyr will deliver a comprehensive end-to-end smart metering solution with E450 smart meters, DC450 concentrators and G3-500 PLC communications, as well as AIM smart metering software for meter data collection and processing. As the infrastructure is based on IDIS (Interoperable Device Interface Specification), the solution is interoperable with 3rd party IDIS suppliers' technology.
Vallebygden's solution includes not only residential electricity metering, but the utility also chose to include substation metering with E650 devices to enable extensive balance monitoring and power quality surveillance. Furthermore, the Gridstream solution enables multi-energy metering, allowing Vallebygden to get water metering data into the smart metering system via a wireless M-Bus connection. Landis+Gyr is also responsible for training and system integrations, for example, to Vallebygdens Energi's Customer Information System which is hosted by a third party.
Easiness and operational efficiency with SaaS
The decision to adopt new generation smart metering was not just about technology. Vallebygden also considered how it would operate the solution in the future. They already had experience of a model where an external partner provides Software as a Service and the daily smart metering operations were managed with internal resources. Vallebygdens Energi decided to maintain its IT environment externally with Landis+Gyr providing SaaS for keeping up the system performance and security.
According to the SaaS agreement with Vallebygden, Landis+Gyr sets up the IT environment for smart metering and takes care of its hosting, including, for example, licenses, database and application maintenance, system updates and security.
"We have been very satisfied with the service provided by Landis+Gyr. For us, Landis+Gyr's SaaS offers an easy and safe way to manage the smart metering IT infrastructure. We always have the latest system versions and functionalities in use without the need to worry about system updates, backups or competencies and availability of resources. And in case we need any technical assistance, we can always utilize Landis+Gyr's Customer Support," says Thomas Karlsson, CEO, Vallebygdens Energi.
Software as a Service is seen to be the preferred model among many Swedish utilities when they plan the second rollout of smart metering. It offers utilities reduced risk and increased predictability as well as eliminates the need to invest in servers, hardware, software licenses and databases. With SaaS, utilities get the continuous focus of specialized experts on their system performance and security. This way, the issues of software availability, security and performance are managed with top-class competence and utilities can focus on optimizing their business processes. In addition to SaaS, Landis+Gyr's Managed Services portfolio also comprises Metering as a Service, where Landis+Gyr provides daily smart metering system operations as a Service.