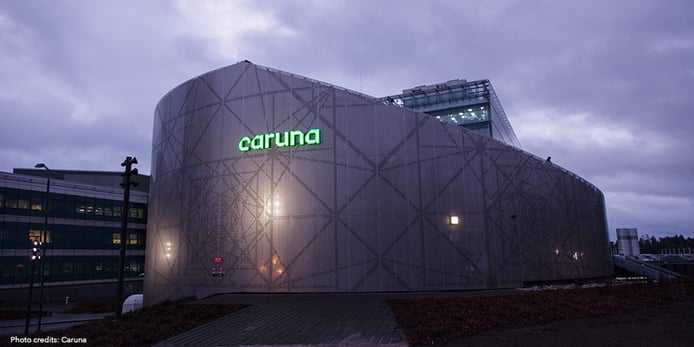 Caruna is the largest Distribution System Operator (DSO) in Finland with over 687,000 metering points. Landis+Gyr's Metering as a Service-solution (MaaS) to Caruna covers the management of the infrastructure for residential meters. The solution includes hourly consumption and power quality readings, management of the metering device infrastructure and data communications, and the activation of AMI related maintenance operations. With 17 million metering values provided to Caruna and its customers every day, the project is Landis+Gyr's largest Managed Services project in the Nordics.
After the contract was signed in 2017, the preparation for operating third-party devices began. Enormous amount of work was done to adopt the customer's processes and to ensure that Landis+Gyr is ready to provide the best possible service for Caruna's existing third-party field devices. A year later, the service was ready and stabilized to start in full operation. Caruna was especially pleased with the smooth transition from their existing smart metering infrastructure into Landis+Gyr's AIM service platform.


Close collaboration with the customer

Landis+Gyr is committed to customer excellence through continuous process development, where the customer is an integral part of the development process. Since the beginning of the project, Landis+Gyr has received good scores from Caruna across the board in response to their annual Customer Satisfaction Survey. The results were largely secured thanks to intense collaboration with the customer.

"Customer collaboration continues on daily basis. This is not a project, which is done alone: good and open relationship with the customer is vital to our mutual success" Jukka Koponen, Service Operations Manager, Landis+Gyr
At the core of the ongoing service is continued development work and seamless teamwork with the customer. Continuous improvement spans effectivity and profitability of the services offered.
Landis+Gyr Metering as a Service

For an increasing number of energy utilities, Metering as a Service (MaaS) has become the preferred model to operate the Advanced Metering Infrastructure. In Landis+Gyr MaaS model, the team of service professionals guarantees the delivery of metering data within the contracted SLA targets. Furthermore, they continuously monitor and maintain the AMI engine and the required IT infrastructure in the background, ensuring application and hardware performance, data security, business continuity and quick recovery in case of disruptions. The scope of MaaS can also cover events in the field, in case of challenges with devices or communication, a work order is directly submitted into your system – or the order is even delivered directly to your selected field maintenance partner.
Read more from the Caruna case study: Metering for third party devices