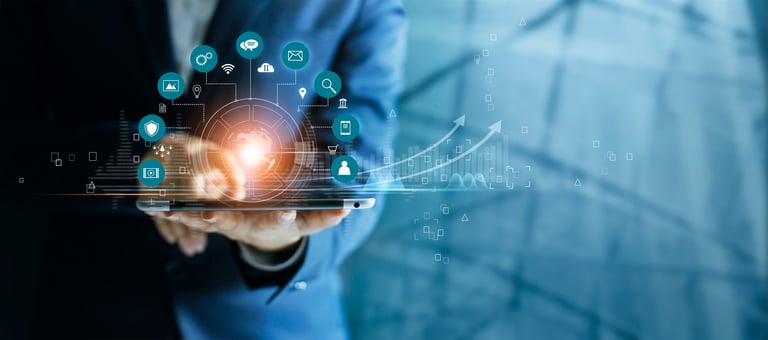 Finland is one of the most advanced countries in Europe when it comes to digitalization in the energy sector. With 250,000 km of low-voltage networks and more than 3.7 million energy metering points, Finland is a European veteran in smart metering – and a trendsetter in the adoption of the Metering as a Service model.
In Finland, households have received their electricity bills based on actual consumption for years, with up-to-date hourly energy use data. This data is accessible any time via online energy reporting portals. When a consumer moves, they can leave the apartment without a meter reader visiting the location: The energy provider can read the meter and disconnect the account remotely. This has been standard since 2014, when nationwide regulation for smart metering was introduced, and nearly all of the country's 3.7 million metering points were upgraded with smart technology.
Today, the country is preparing for a second rollout of smart meters. New government regulation is setting ambitious targets for an even more advanced energy system. As one example, new meters will be required to capture consumption data every 15 minutes instead of every hour – and all the data collected will be accessible on a nation-wide "datahub," a centralized information exchange system. As an integral part of smart grids, the devices at the points of energy consumption, "grid edge," need to serve not only as electricity meters, but as intelligent endpoints capable of managing advanced power quality measurements and automated controls.
The development is driven by the decentralization of energy generation, an increasing amount of renewable energy in the network and other factors like battery storage or an increase in the need to locally charge electrical vehicles, to name just a few.
Smart development over smart meter operations
Right from the beginning of the smart metering era in Finland early 2010s, many utilities made a solid strategic decision: Instead of building the technical expertise and resources to manage the advanced metering infrastructure in-house, they would contract all the daily operations to an external partner. This would free their resources for their core business - utilizing the data to improve customer service and grid maintenance and development. They would also save costs - maintaining dedicated expert skills and keeping their IT infrastructure up to date and secure. This decision has proven to be a wise one.
Since 2014, Landis+Gyr has provided Metering as a Service for more than 30 distribution network operators in Finland. Today, over 40 million metering values from 1.5 million smart devices – both Landis+Gyr's and other meter vendors' – are collected daily, processed, and then delivered by Landis+Gyr to the customers' systems. Every day, nearly 700 requests to connect and disconnect electricity come in from utilities' customer information systems and are automatically managed as a service. And what's more, customers receive information on power quality and events directly; many have opted for automated alarms in their systems, to get immediate updates in case of any problem.
The Landis+Gyr team of service professionals not only guarantee the delivery of metering data within the contracted SLA targets, but also continuously monitor and maintain the AMI engine and the required IT infrastructure in the background, ensuring application and hardware performance, data security, business continuity and quick recovery in case of disruptions. Their insights also reach out into the field, and in case of issues with devices or communication, the distribution network operator receives a work order in their system – or the order is delivered directly to the customer's selected field maintenance partner. Processes, as well as fallback plans, are carefully considered and shaped over years of experience and collaboration.
In addition to a solid operational scheme, Landis+Gyr has proven processes in place for customers who decide to move to MaaS. Professional setup, integration and, when needed, migration of the customer's environment ensure a successful ramp-up and smooth operations in the future.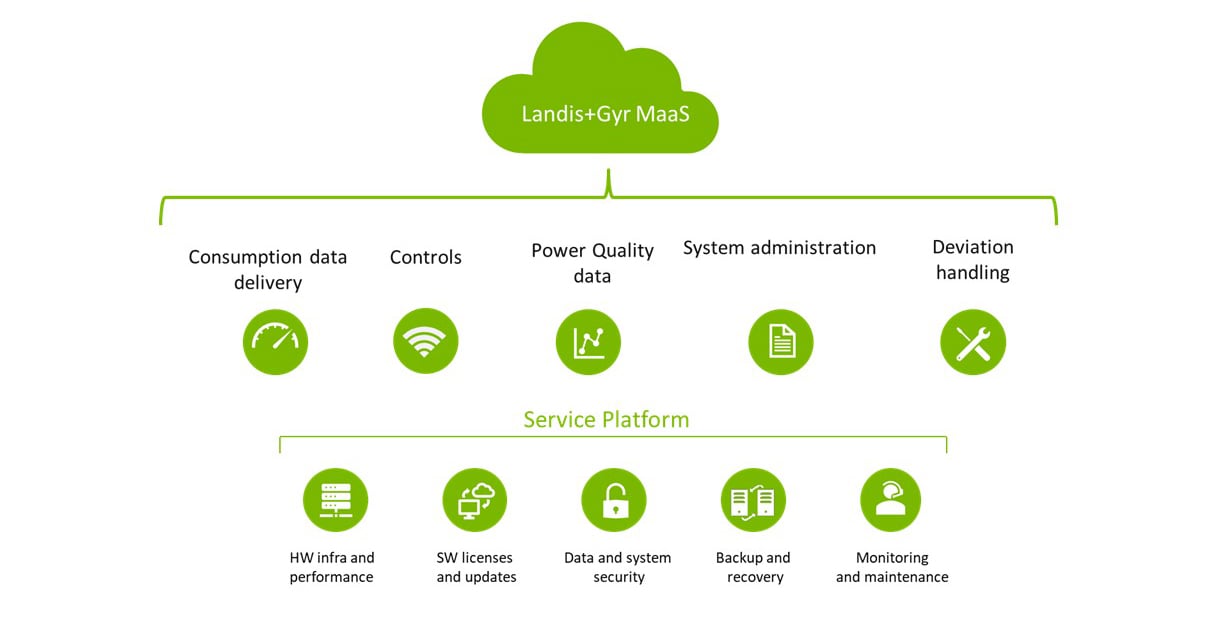 The demand for services continues to increase
The growth trend in Metering as a Service is not slowing: recently, several more Finnish utilities have signed agreements with Landis+Gyr for Metering as a Service. Vimpelin Voima, a DSO with 2000 customers in the Finnish countryside, is one of them:
"For an operator of our size, Metering as a Service is clearly the most reliable and cost-efficient way to run AMI – with Landis+Gyr, we can benefit from economies of scale and the type of dedicated expertise that we could not achieve on our own. Also, we can now pay more attention to planning the future development and utilization of the incoming data, as our resources aren't tied up in daily AMI operations", says Janne Kangasaho, Managing Director at Vimpelin Voima Oy.
While Landis+Gyr's carefully planned processes and best practices have been implemented in the services they offer, the company is continuously developing new, value-adding services. Today, the demand is clearly for services based on data utilization and analytics.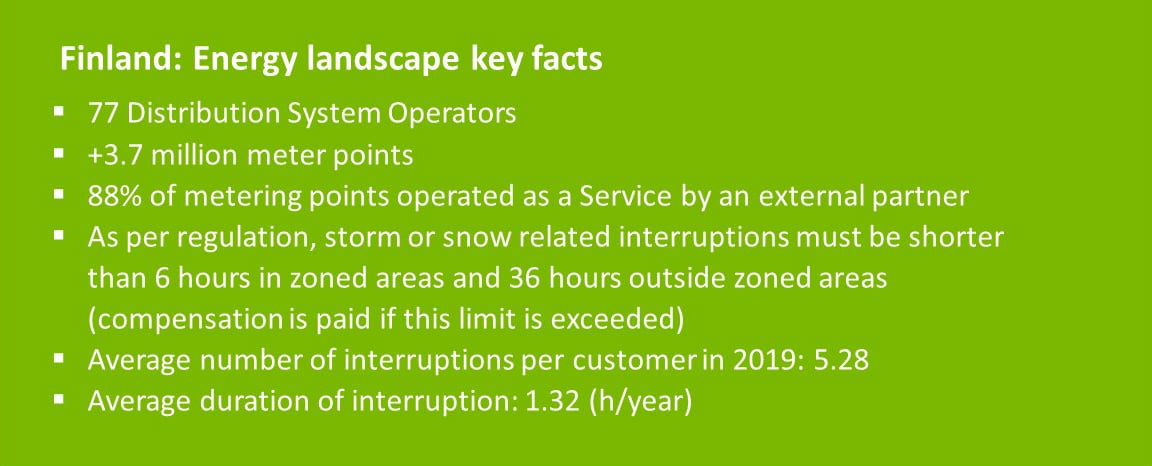 "Our close collaboration with multiple, highly advanced customers provides us valuable insights into the distribution operators' daily operations and challenges – and in return, our processes and capabilities are fully transparent to them. This mutual understanding and 'shared reality' is a unique platform for joint innovation and new services to benefit our customers', says Thomas Lenze, Landis+Gyr's Head of Product Management, Services.