In the city of Noida in India, one of the locations of Landis+Gyr's Global Development Centers, the average temperature in February is about +25 degrees Celsius. At the same time, on the other side of the globe in Jyväskylä, Finland, the average temperature lies at about -10 degrees. What reason is there then for Rahul Sabharwal, Manoj Kumar and Kushal D. Poonia, software professionals from Landis+Gyr India, to pack their bags and move permanently to Finland with their families?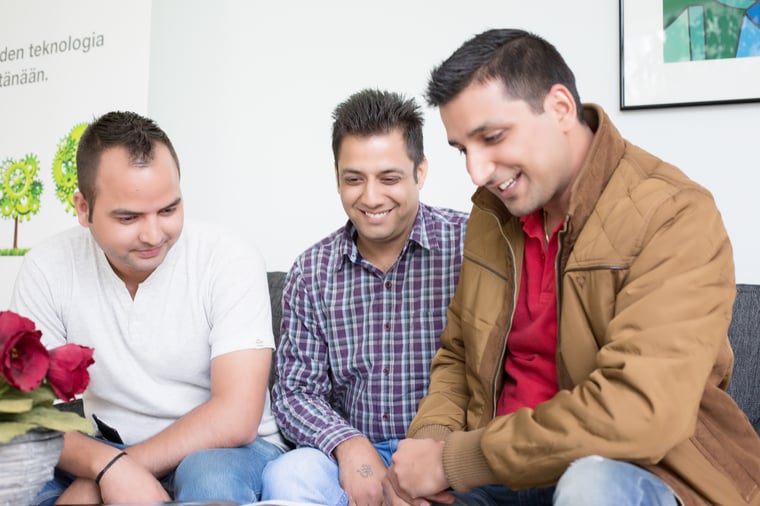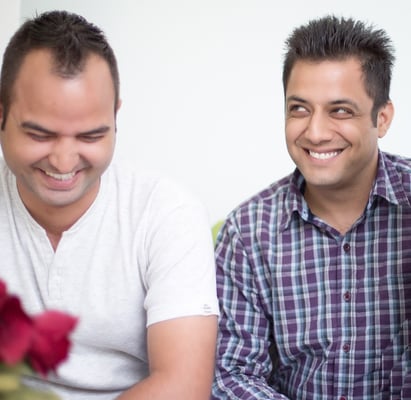 "For me it was taking up new challenges and experiencing a new culture," says Rahul Sabharwal who, after four years at Landis+Gyr India, started to work as a senior software designer on Landis+Gyr Finland's AIM APP team, developing new features for Landis+Gyr's AIM software applications.
"I work as a java developer on the HES team. I joined Landis+Gyr Finland six months ago after two and a half years at Landis+Gyr India – and have now witnessed a wide range of temperatures from India's +48 degrees to -32 degrees in Finland! I applied for this position because this is a great opportunity for me to learn the domain and product in deep. Our team includes a lot of experts who have worked here for years and have great knowledge about this field and know the product from the core," says Manoj Kumar, one of the engineers involved, for example, in developing support for Landis+Gyr's new G3 devices.
"I worked for Landis+Gyr India four years before joining Landis+Gyr Finland two months ago," says Testing Designer Kushal D. Poonia who is, among other things, developing the features of the next generation smart meters with his Landis+Gyr Finland HES team. "Landis+Gyr is a multinational company with a presence in over 30 countries and about 120 years of history. I also have a great interest in the metering domain which motivated me to join the company. In addition, Landis+Gyr Finland has a state-of-the-art Research and Development Center and the laboratories here are fitted with advanced test equipment to conduct rigorous testing of meters along with development of new products."
Blend of focused expertise and relaxed atmosphere
Despite the differences between India and Finland, all three have put down roots well and they praise their teams at Landis+Gyr Finland. "My team is a blend. A blend of highly talented people with different skillsets, expertise and age groups. They are very focused and fun to work with at the same time," says Rahul.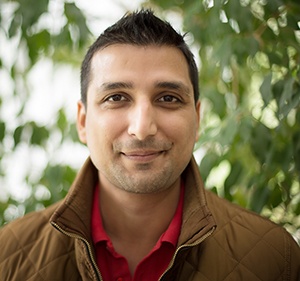 "I am really privileged to work with one of the most wonderful and hardworking teams. There is a lot to learn and everyone shares his or her experience and always guides, supports and motivates other team members. Besides being experts in the domain, my team members are also full of life and enjoy every moment," says Kushal.
"Our team members are also very creative: we have musicians, photographers etc. They are really inspiring and create a great work atmosphere. I've attended many joint events here, such as sauna evenings and multi-cultural evenings. They are good ways to learn to know your teammates and they really help in making a great and truly international working environment," Manoj concludes.